We're back — with an update! If you were offline for the last couple of months, maybe you haven't noticed, but ScrumFaces got some cool new features you should definitely check. More faces, more deck settings and higher numbers — like a genie in a bottle, we made all your wishes come true.
You right now
In case you need a reminder
When the app first came out in 2017, we wrote an article about the importance of using Scrum Poker if you work in an agile environment. With ScrumFaces, your estimations can become much more precise and you can also visualise the required effort while improving the understanding of the task difficulty in a very clear way. Using cool animations, it's bound to improve your productivity level and help you survive long planning sessions, which you're not fond of, I'm sure.
The app includes card numbers in different sequences, the possibility to touch or shake your phone to flip the card (awesome, we know), cool animations, a beautiful design and no annoying adds experience.
In addition to Fibonacci numbers, the app also contains a question mark, an infinity sign and coffee break illustrations. The question mark stands for undefined or unfinished stories that can't be estimated due to lack of information, while the infinity sign stands for a story that's too big and needs to be separated into smaller user stories.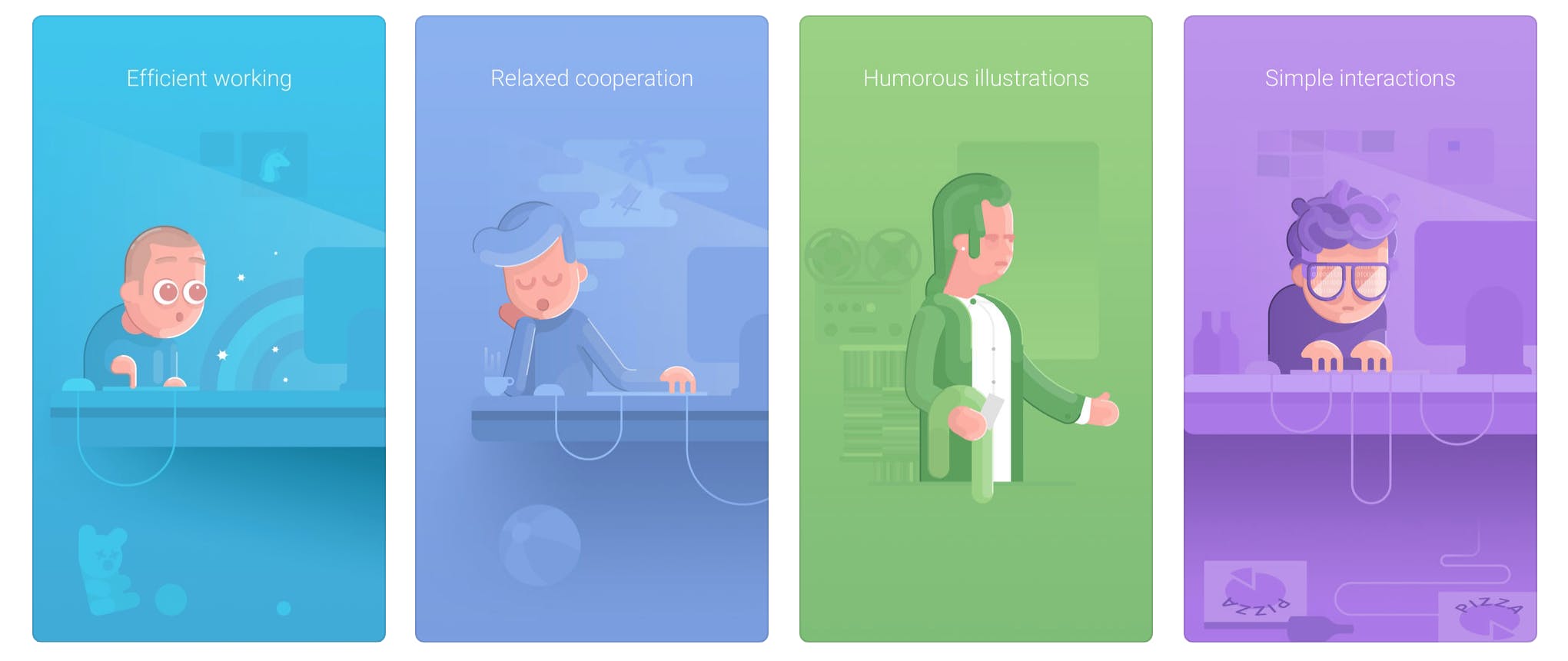 What you get by downloading the app
Soooo, what's new?
The app, originally, consisted of Fibonacci numbers 0–8, where 0 represented a task requiring almost zero effort (obviously), while 8 represented maximum difficulty. After receiving your feedback, we decided to introduce higher numbers and not only that, but more deck settings too! Now, you can choose between Recommended, Fibonacci, Standard and T-Shirts decks.
Aside from deck settings, the app also consists of an estimate tutorial, which helps you with efficiently estimating requirements with your scrum team.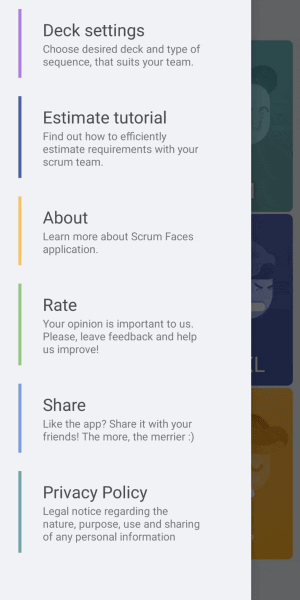 Deck settings
Now, how does it work?
Every single member estimates the needed effort and determines one value
All members show their devices, so everyone can see their display
Each card on every device will be shown by tapping or shaking the device (awesome, right?)
Now every member knows every estimation and the story points can be determined
When you need a coffee break
Quite simple, isn't it?
If you're looking for a fun and creative Scrum poker app that will, among other things, create more accurate estimations, you should definitely try ScrumFaces — not only will it help your team productivity, but it will expose project issues early on so it will improve your product quality too.
Download it completely FREE here: