Today we bring you a short story about the successful people of COBE. Meet Ines, Danijela, Josipa, Monika, Matea, Nikolina, Dolores, Darija, Ljubica, Katarina and Jelena.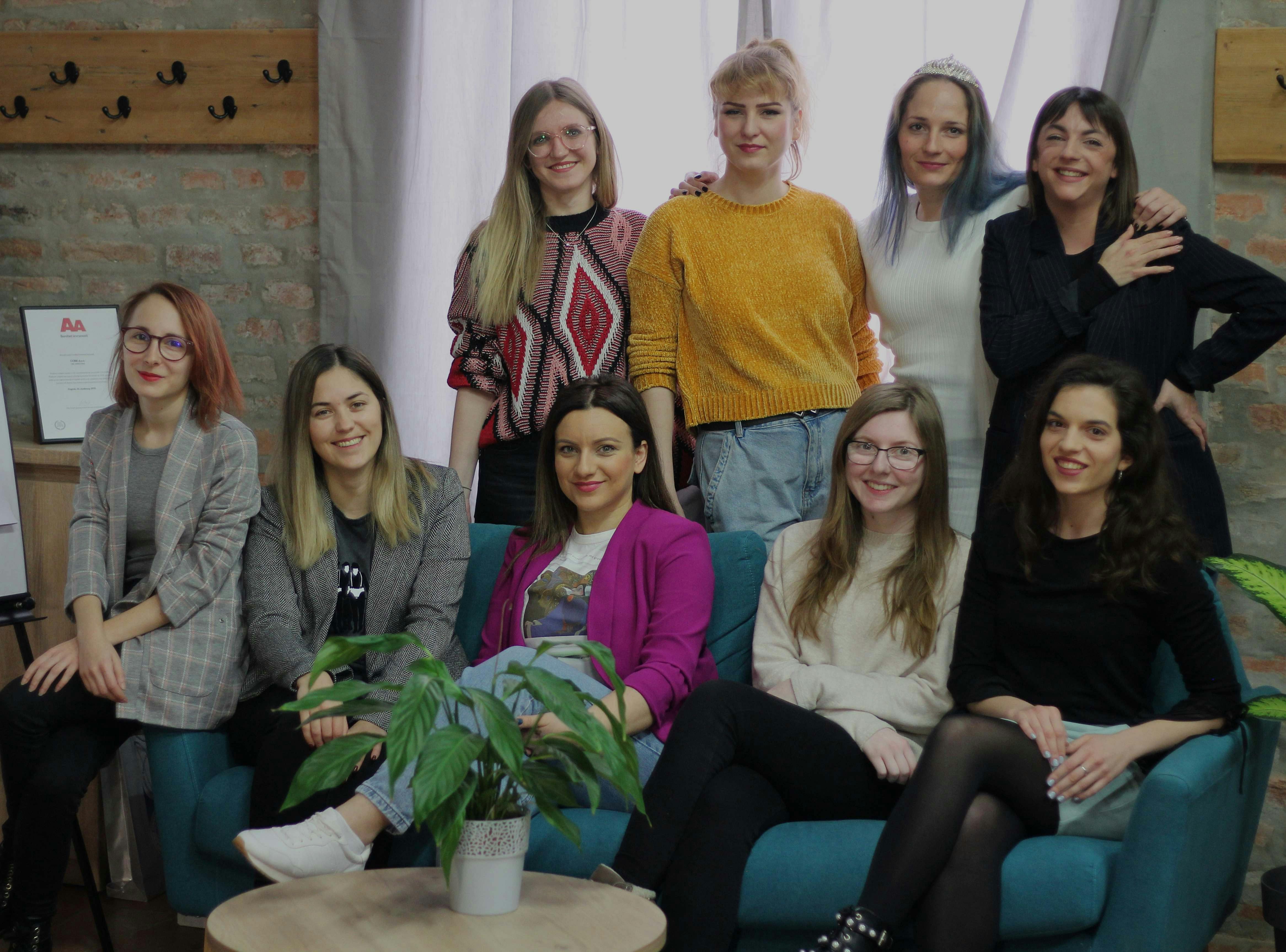 One thing we're not good at - being photographed
Notice how I just named 11 women? Of course you did. Well, it's International Women's Day today so let's celebrate these women like the amazing human beings they are. And it has nothing to do with their gender. Their success was always purely based on their skills. 
You know how some companies hire women just to balance out the ratio of men and women? Yeah, us neither. None of these girls got their jobs based on their gender.
Just the opposite, all of them were hired because they proved to be the most capable candidates; because they solved their assignments the best; because they were the best fit for our company. 
And because they continue to prove it every day.
How? You might ask. Well, here's 11 reasons why: 
1. They are team leads 
2. They hold lectures at different universities (even when they're super nervous about it)
3. They present pitches to big clients
4. They mentor new people and interns
5. They go to competitions
6. They bring home awards
7. They are great at sports 🏀
8. They volunteer
9. They present ideas for improvement
10. They are mom(s) - okay, we only have one mom 
11. They are leading the company 💪
But let's not stop here. They're great pranksters too, I mean, look at this work of art: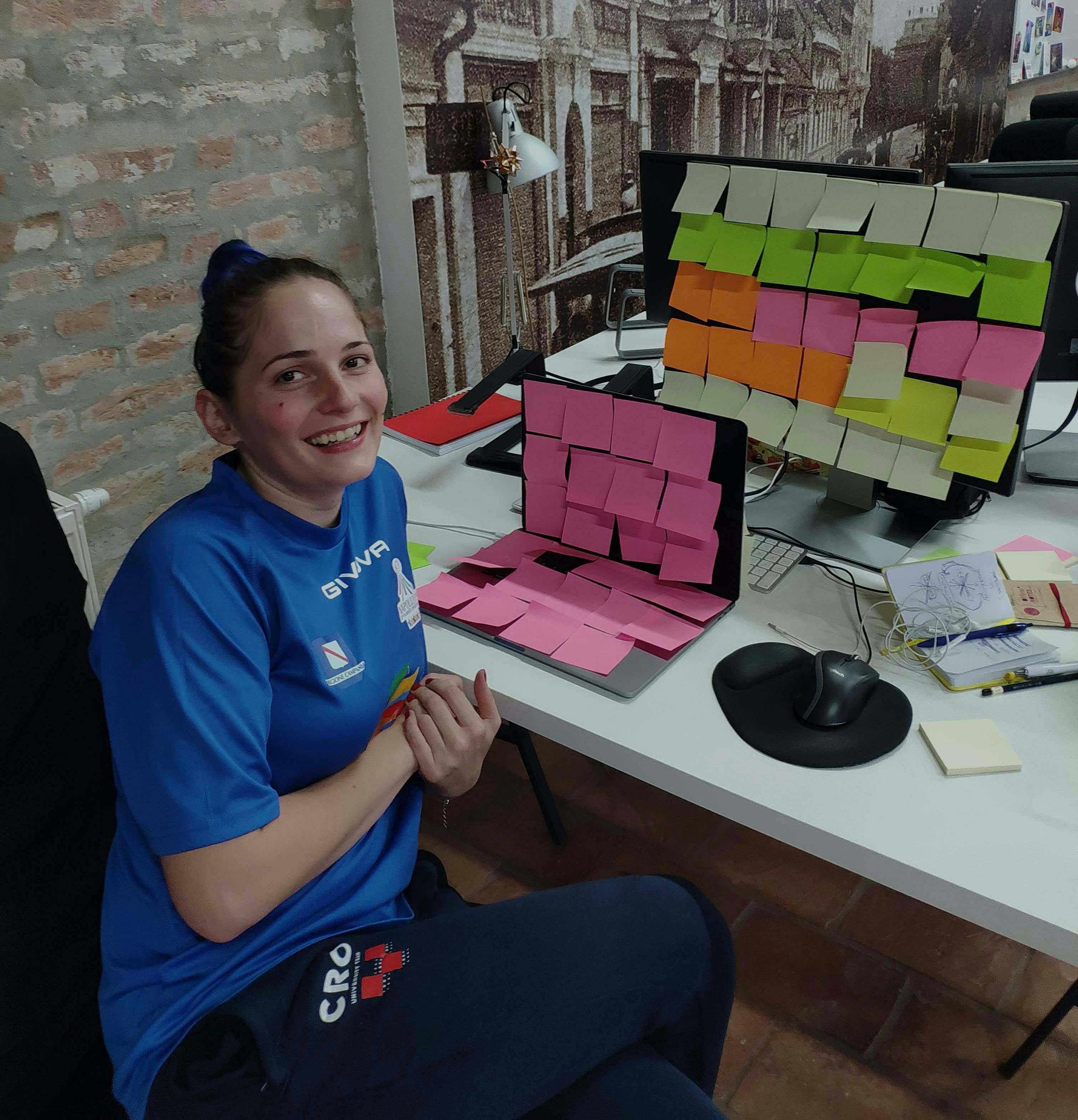 That proud look on her face

At one point or another, all of these individuals have stepped out of their comfort zones for COBE and we show appreciation for that everyday, not just today. Okay maybe not everyday, but they get a round of an applause once in a while. And chocolate.
For me, there's no successful men or successful women, there's only successful people. Our girls have multiple times proven to us why they are team leaders, lecturers, project managers and even directors - it's the effort they put into everything.
- Jurlina, HR Manager
But really, they do these great things and they never really brag about it: 
 "It's not a big deal everybody…."
- Matea, UX designer, every. f*cking. time. 
But she's not the only one. Monika experienced something similar too - one time she worked on a big project with the german team and they won an award and nobody knew about it for the longest time until someone just randomly stumbled across it. Then she finally got the applause she deserved. And a warning something like this must never happen again. 😁
Since I work with both men and women, I have noticed a different approach the girls from COBE take in a lot of stuff, e.g. when talking about app functionalities - sometimes they just come up with stuff we would never think of and I think that's great.
- Goran, Lead Android Dev
Other than being super modest, they always seem to come up with new, innovative things, events, games and articles that in the end add value to our company: 
COBE is open to all suggestions - anyone can propose a better process, introduce a new tool, influence the overall strategy of the organisation or even the workflow of the project. Having that kind of freedom is priceless.
- Josipa, Project Manager
So yeah, it is International Women's Day today and we should celebrate it, why not, but successful women should be celebrated every day. And not just because they're women, but because they are awesome human beings. 
Cheers! 😊