New year, new us? Definitely not. New year, improved us? Yes please. Let's have a look back at last year. 2019 did us good, that's for sure, even with all the ups and downs. From changing our management and having people leaving the company to hiring new people, interns and getting new projects. A lot has changed for sure, but we entered 2020 with some of the best results yet. And with the most satisfied employees - and we're not just saying that, we have proof! Ha!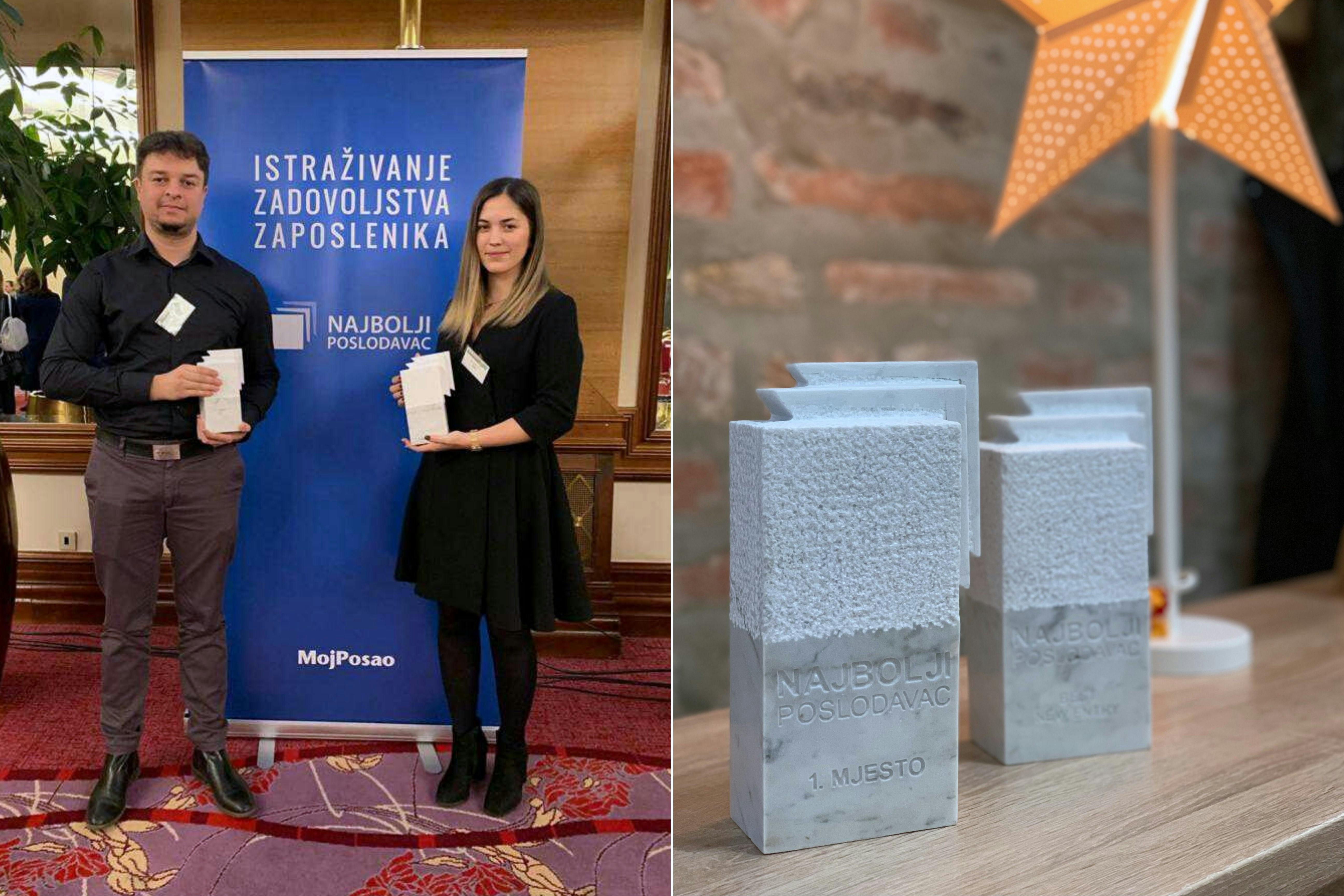 Namely, at the end of the year, we received an award for the best employer (small companies category) in Croatia, as a result of a research based on the happiness of our employees. The award meant a lot, especially since a lot of things changed in 2019. But seeing that people still enjoy working, still appreciate their colleagues and still plan on staying with us gave us a new push into the new year. Retaining talent is definitely something everyone was talking about last year. The term "Employer branding" was buzzing everywhere. Even David Bizer, the first recruiter at Google in Europe, said "For the last 20 years, all I hear is how the world lacks developers" and that in fact is true. I just think there's been more fuss about it lately. Anyways, more than usual. And that's why all companies have been working on recruiting more intensively than usual. Other than recruiting people, there has been a lot of talk about company culture and what the term represents, how to understand it and how to apply it. 
So, what is company culture?
At COBE, company culture means working in a safe environment, where everyone can speak their mind, express their doubts, suggest something different or try something new. That's why we always encourage people to come forward if they want to visit a conference, give a lecture or introduce a project. We encourage them to be as self dependent as possible: 
People at COBE are so chill, yet so professional. I think that's what makes our company special. I was asked to single out the greatest day at work, but how can I do that when everyday, for the past year that I work here, something interesting happens and everyday I meet new challenges. But the thing I can single out, and the thing I'm really proud of, is the team work we all put in every single day, which brings us some great business results, says Goran, Lead Android Developer.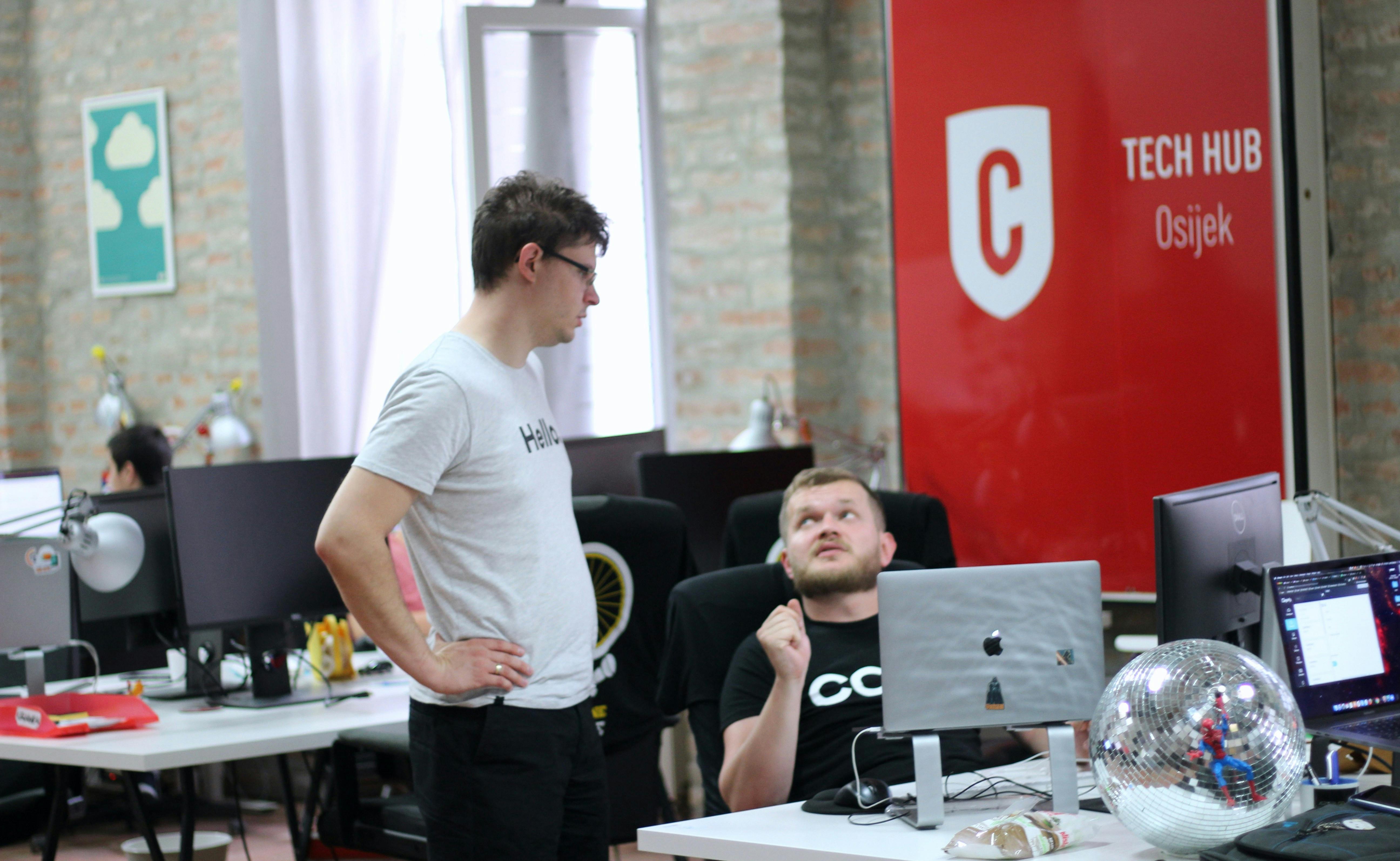 Other than that, company culture means valuing and respecting your colleagues, celebrating your team's success and never ever undermining each other:
The main reason why COBE is so great are definitely the people. It sounds shabby, but it's true. Although we are all completely different individuals, we are motivated by similar things. Just about everyone is team oriented, ready to help out when needed but also contribute to an always great office atmosphere, says Monika, Lead UX Designer.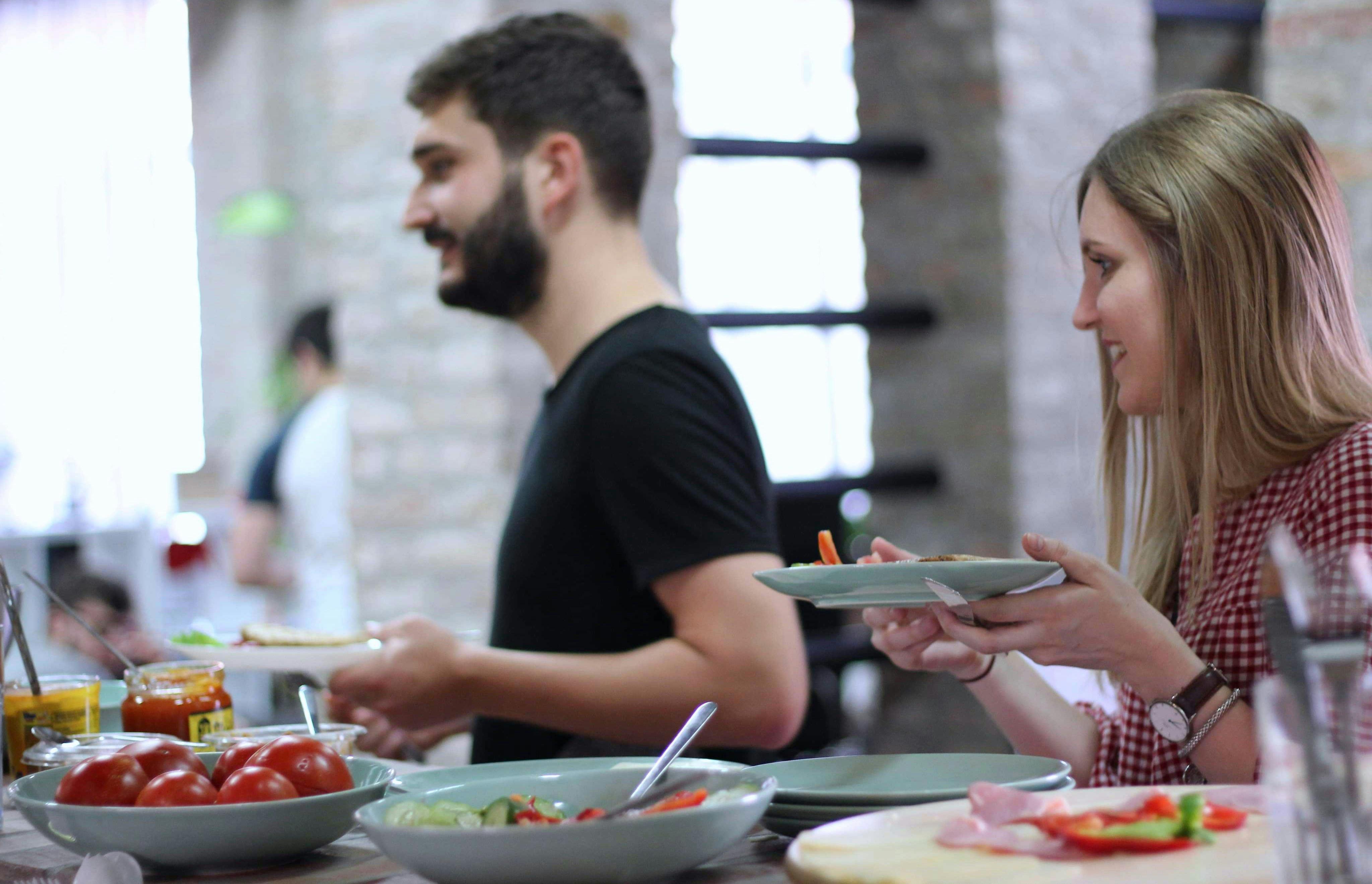 Let's talk about benefits baby
Company culture is not having bananas, a ping pong table or three free meals a day. And that's what confuses people. Why am I mentioning bananas all of sudden? It's not that I don't like them, I'm actually a big fan 🍌, but in the world of employer branding, bananas were probably the most mentioned fruit for the last few years. Almost every other job ad lists fresh fruit and a ping pong table under company benefits. I mean, benefits are a great way of bringing great talent to your company, but have you ever really thought about why you're giving them away? Is it to keep your Instagram feed fresh and breezy or is it to bring out the best out of your employees? Also, if you're doing it just because others are, you're doing it for the wrong reasons. Always having fresh fruit or chocolate in your office is great, but you know what's even greater? Being surrounded by people who respect the work you're doing and not only respect, but love it. And that's the main difference between thinking you have great company culture and actually having it:
In order to come to work with a smile on your face, two things must coincide: you have to love the work you do and you have to be surrounded by good people. When those two things do coincide, you're surprised at how quickly five years at the same company have passed. Your company is only as extraordinary as your people. For the last five years, I have witnessed how much a small business can change and the only thing I can hope for is we don't lose this feeling we have along the way, says Mladen, our CTO.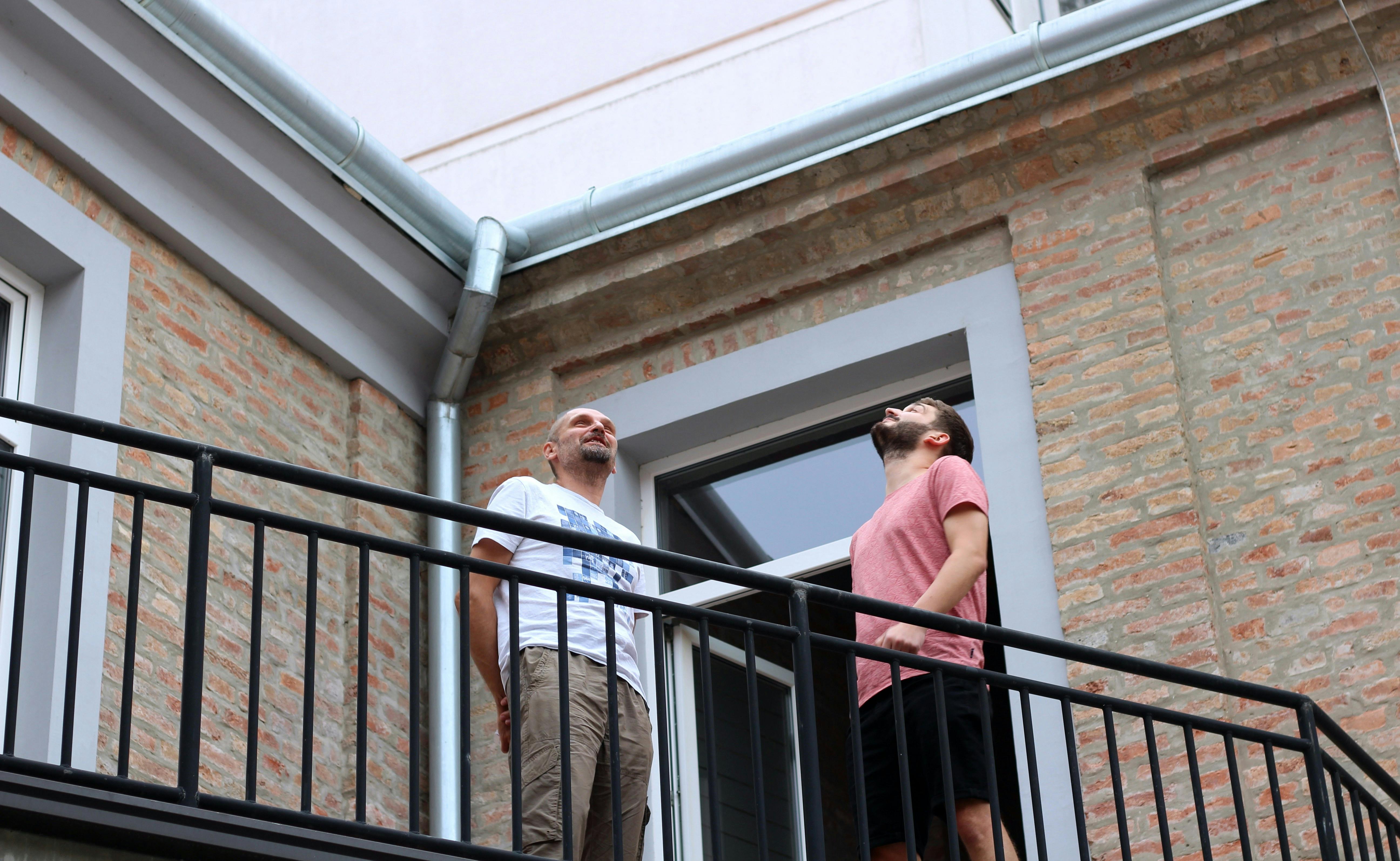 So let's redefine company culture once and for all in 2020. And I'm not only talking to recruiters now, I'm talking to each and every one of you, because opposite to what some may think, company culture isn't the job of an HR manager. It's a product of common effort. From the head of the company, all the way to developers. The CEO should know his employees well enough to recognize in time if something is wrong and everyone else should feel comfortable enough to ask for changes, if necessary. 
99 problems but company culture ain't one
So, how can you know for sure that your company culture is great then? 
Talk. Talk to your employees and your colleagues, but not on a six-month basis; try to sit with them at least once a month and ask them about their feelings, find out if something is bothering them and listen to what they have to say.  Ask them about their private lives too (in case they want to talk about it) because if someone is having problems at home, it often becomes clear why they are behaving differently at work all of a sudden. And lastly, motivate them. Motivate your people towards success. Let them thrive.  It's a win-win situation.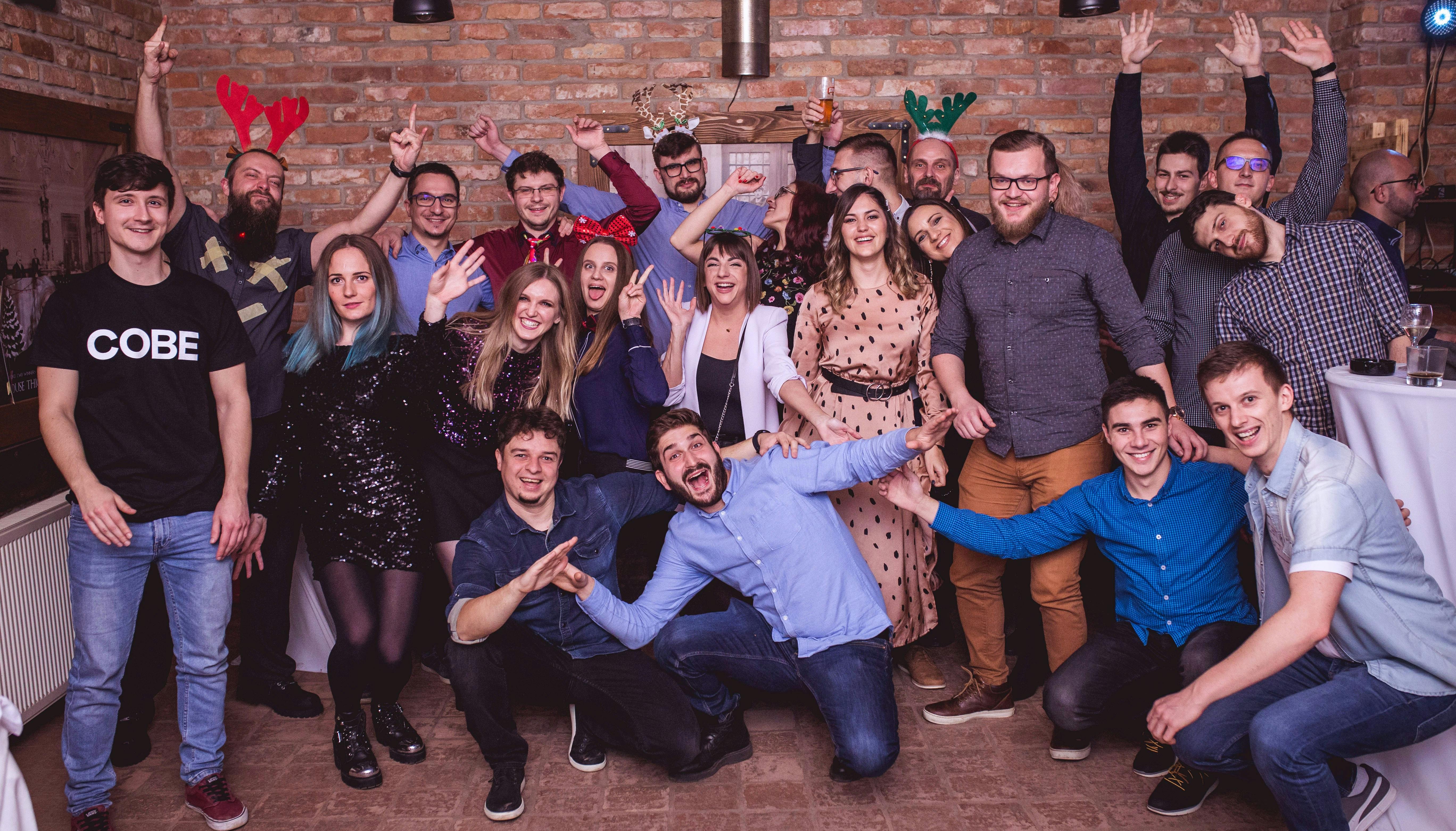 Let's kick off 2020 with a fresh mindset then. And good luck! :)